Art, Science & Technology is an introductory course that explores how similar technologies are driving new forms of art and science. It broadly surveys scientific and technological innovations, using technology in innovative ways; it is art inspired by science and art / science collaborative projects. Art is taken to encompass contemporary forms of expression that are technologically driven.

The class is designed for students of all disciplines, including the non-declared, with a goal to inspire students to think outside of the box, explore divergent and convergent thought and seek out knowledge and inspiration from many different disciplines as well as encourage collaboration with their peers. Scientists will visit the class and will discuss their cutting edge research, discovery and innovation. The intent is to show that scientists describe their moments of discovery in similar terms as artists do about their creative breakthroughs and that, fundamentally, both grapple with identical questions of the nature of reality. Students also will be introduced to the world-class research conducted on this campus and will be encouraged to visit artists' studios and scientists' laboratories.

Every week will be devoted to a particular theme with required reading, and students will be asked to maintain a blog that incorporates their own ideas in relation to the subject. The midterm and final are based on the weekly lectures and blogs. The final grade is based on the midterm, final, attendance and the blog.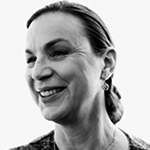 Victoria Vesna, Ph.D., is a media artist and Professor at the UCLA Department of Design | Media Arts and Director of the Art|Sci center at the School of the Arts and California Nanosystems Institute (CNSI). Her work can be defined as experimental creative research that resides between disciplines and technologies.
Although she was trained early on as a painter (Academy of Fine arts, Belgrade, 1984), her curious mind took her on an exploratory path that resulted in work can be defined as experimental creative research residing between disciplines and technologies. With her installations she investigates how communication technologies affect collective behavior and perceptions of identity shift in relation to scientific innovation (Ph.D., Planetary Collegium, 2000). Her work involves long-term collaborations with composers, nano-scientists, neuroscientists, evolutionary biologists and she brings this experience to students. Victoria has exhibited her work in over twenty solo exhibitions, more than seventy group shows, has been published in excess of twenty papers and gave 100+ invited talks in the last decade. She is the North American editor of AI & Society and in 2007 published an edited volume - Database Aesthetics: Art in the age of Information Overflow, Minnesota Press and most recently an edited volume entitled Context Providers: Conditions of Meaning in Media Arts. (co-edited with Christiane Paul and Margot Lovejoy). Intellect Press, 2011.
Academic and Technical Support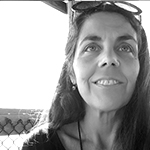 A Brazilian-American interdisciplinary artist, designer, educator and researcher, Claudia Jacques de Moraes Cardoso holds an MFA in Computer Art (School of Visual Arts, NY) and is a PhD candidate at the Planetary Collegium, University of Plymouth, UK. Under Professors Roy Ascott and Søren Brier, she is researching space-time aesthetics in the user-information-interface relationship through the lens of Cybersemiotics. Intersecting art, technology and science, she designs interactive hybrid art and information environments that aim to explore perceptions of space-time and the digital-physical in the pursuit of human consciousness and expansion of human knowledge. She collaborates with many artists exhibiting and presenting both nationally and internationally. She has published in Leonardo, TEKs, Art & Engine, etc., and serves as Art+Web Editor for Cybernetics and Human Knowing journal. Jacques is also a participant with three other scholars in a 2014-17 NEH Collaborative Research Project based at Roosevelt University in Chicago. She has been collaborating with Professor Victoria Vesna since 2011 as an Information and Instructional Designer and is currently the ArtSci Center Nanolab Associate Director. Jacques teaches studio, digital and communication arts, and her studio is in Valhalla, NY, USA.
​Student Assistant
Onur Olgac